From Book Riot: I COOKED MY WAY THROUGH A JANE AUSTEN COOKBOOK. HERE'S HOW IT WENT.
What a great idea! How DID it go?
Here's the cookbook that was used. I've never heard of this one, though I have one about food in Shakespeare's time.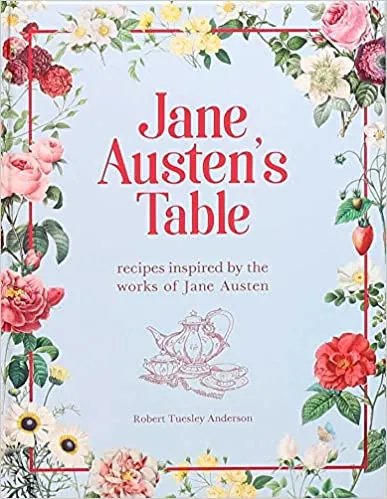 Here's a good one:
GENERAL TILNEY'S HOT CHOCOLATE
This hot chocolate was delicious! The recipe inspired from Northanger Abbey's General Tilney, who refuses to share his hot chocolate with the rest of the guests on the table. It's hands down one of the best recipes for hot chocolate I have tried. It asked to cream the sugar until foamy peaks emerged, and that was what truly made the difference. Instead of traditional hot chocolate powder, the recipe called for melting chunks of chocolate in the cup itself, and that made it for a more authentic flavor.
Does anybody remember General Tilney refusing to share his hot chocolate? Wow, there's a detail that immediately tells you a whole lot about the character. I have to say, traditional hot chocolate powder? Hot chocolate powder is traditional? Oh, how dismal this world has become.
My goodness gracious, the author of this post doesn't include the recipe! Wow. Listen, if you include a couple of recipes as an invitation for people to go pick up a copy of this excellent cookbook, the author of the cookbook will almost certainly thank you. But if you're worried, you're technically allowed to copy the ingredients, so do that. Then write your own description of how to proceed. This is very, very easy to do. Especially for those of us who don't follow the given directions in the first place, granted, which I just never seem to, even when I didn't plan to get creative.
Anyway, I personally have been known to make hot chocolate using …. chocolate. And cream. And nothing else. As much cream as it takes to make the hot chocolate more like a drink and less like a ganache. When I have hot chocolate, I don't mean hot water with powder dissolved in it.
Anyway, neat idea for a post, but flawed in its execution. I'll try to remember to get my Shakespeare cookbook off the kitchen island and do a post about it.