Anara Adornment RN RA CRN CRA CRE CGC
6-10-2007 — 1-29-2022
Well, so far, 2022 has been pretty hard.
I didn't exactly expect to lose my Dora this soon. She had been aging gradually and rather gracefully, slowing down a bit and a bit more, but in no special hurry to become Old. Then suddenly I turned around and she was Old. She was also rapidly — far too rapidly — getting Older.
Dora was one of two puppies from the first litter I ever bred. That was a problem litter, delivered by emergency C-section at three in the morning. Two puppies survived: Anara Affection, Effie, whom I placed as a pet, and Anara Adornment — Dora. Living up to her name, Dora was absolutely adorable as a puppy.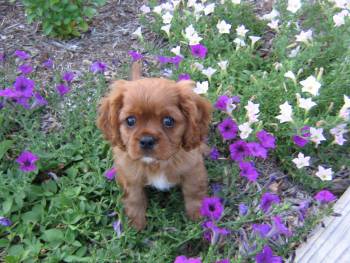 I showed Dora in Conformation, but I didn't much want to travel out of state to find majors, so though she earned a good many single points, she never finished her championship. She did look beautiful in her prime! She was a joy to show — she loved showing. She loved everything, tackling everything she encountered in life full steam ahead. I used to say that Dora's two natural gaits were the bounce and the twirl.
I was a lot more active in performance at the time, and wow, was she a pleasure to show! Dora earned her Novice title with scores of 99, 100, and 89, which was, I think, my first perfect score in Rally. That low score reflects a ten-point error on my part, not on her part — she couldn't have scored that low on her own! Dora went on to pick up quite a few more Rally titles, including her Rally Excellent in the CKCSC club. She was just super-fast and usually if there was a tie on scores, she won on time.
Dora had quite a bit of prey drive, particularly toward things that fly. She used to leap into the flower beds and catch a butterfly every single time I walked her down the driveway. Once she spent almost an hour chasing dragonflies; I finally made her stop for fear she might overheat. She liked birds better than insects, though, and doves best of all. I don't know how a spaniel is genetically coded to prefer a game bird species over, say, a sparrow, but she did. I'm sure it disappointed her that I never took up hunting doves and quail as a hobby. She would certainly chase bunnies too, and caught one every now and then, unlike the doves. Elegant and soft she might look, but Dora definitely would have liked to be a hunting dog!
In her youth, Dora gave me one litter, again with two surviving puppies, a Blenheim son (Anara Fiddlesticks) and a ruby daughter (Anara Frivolity), both of whom I eventually placed as pets. They're both doing fine, and hopefully will be for years to come. Unfortunately Dora had pyometra when she was just five, so that was it for breeding her. She recovered well and went on to rule the house as Pippa's co-queen for a good many years, courted by the boys and respected by the girls. When I handed out any sort of chew toy, Pippa would get one and keep it. Somehow Dora would accumulate all the rest, and then there she'd be, on a dog bed with all the chew toys gathered up around her, calmly possessive. No one but Pippa could possibly take a toy away from her, and Pippa never tried.
Dora remained beautiful and enthusiastic and, most of all, loving, for many years. She converted a whole lot of people who thought they preferred the flashier Blenheims; everyone who visited wound up deciding maybe rubies were the best after all. Dora had this wonderful trick of gazing adoringly at someone, anyone, while they petted her — then sitting up on her hind legs and waving her front feet when they stopped. Obviously no one could resist her! Practically every guest wound up petting her for ages because they just couldn't stop.
She could turn on the charm for me too, of course, particularly when she wanted a treat. Dora used to dash up every time the oven timer went off because she knew perfectly well she was going to get a tidbit. She always did, too. Who could resist that melting expression?
When she was ten or so, Dora had mammary cancer. I felt the lump right away and had it removed and assessed. It was a high grade. The lab gave her about a 30% chance of survival. I actually had a feeling she would be fine. I don't put a lot of credence in feelings, but on the other hand, Cavaliers tend to have lower mortality from cancer than dogs in general. Anyway, I was right. After that, every year, on the first of February — the date the tumor was removed — I gave Dora a special treat to celebrate.
Cavaliers mostly die of heart disease. Dora was first diagnosed with a murmur when she was seven. But it never really progressed. An echo in spring 2021 showed only moderate heart enlargement and she certainly didn't have any symptoms of heart failure.
I thought then, when I saw the results of that echo, that neither cancer nor heart diseases was going to take Dora from me. That it would be … just old age.
A few months ago, Dora suddenly developed mild neurological symptoms, including signs that she was losing feeling in her rear feet. She started having trouble with moving. Though most days she could trot and manage stairs and so on, sometimes she couldn't. She wasn't in apparent pain. But she slowed way, way down.
I thought I would have to make a decision soon. Soon-ish. Probably before spring.
I didn't have to make that decision. This morning, at one in the morning, she had a stroke or heart attack. I woke up because she fell off the bed. She might have had a seizure; I don't know. She was unresponsive and obviously having trouble breathing.
She passed away before I could get the car ready. I don't think she regained consciousness.
It turns out it isn't any easier at all to have a pet pass away in your arms at home.